ABOUT US
Contact
Dalian HOYO Decorative Materials Co.,Ltd
Add:42#, E & T Development Zone, Dalian China.
Tel:+86-411-87333188
Fax:+86-411-87333088
E-mail:hoyo@dlhoyo.com
Dalian HOYO Decorative Materials Co.,Ltd was founded in 2002,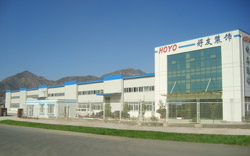 it is a high-tech enterprise which specializes in the research, exploitation and production of various environmentally-friendly decorative materials(lamination paper).The factory occupies an area of 20,000 square meters.
Dalian Export Processing Zone HOYO Home Furnishings Co., Ltd was founded in 2007, it is a subsidiary of Dalian HOYO Decorative Materials Co.,Ltd. It covers an area of 15000 square meters, It is located in Dalian Trade Zone.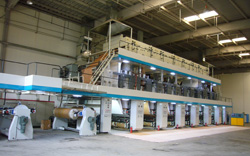 Abiding by the principle of "Green Environmental Protection", Dalian HOYO has introduced in advanced equipment and technology. It has wide coverage printing process, which can print paper of width in four feet, five feet, six feet and seven feet. HOYO has employed senior engineers with dozens of years' experience in production. Therefore, HOYO possesses solid manufacturing experience and developing capacity.
At present, the main products are as follows: PU paper, finish foil, melamine paper, poly paper,3D paper etc. With good quality, comprehensive service, HOYO receives favorable comments of many domestic and overseas furniture manufacturers and decorative enterprises.
"Fidelity the upmost, quality the supreme" is our promise to you. We aim at providing first-grade products and comprehensive service for both domestic and overseas customers.